Since online purchases began to grow, so did the number of scams. This generated that users began to fear that their bank accounts would be emptied when using their credit cards for online purchases. To avoid these scares, in addition to following some recommendations to avoid falling into deception, one of the best measures that you can choose is to acquire a card to buy online.
Next, we will explain different types of cards to pay online in a safe way. In this way, you will have the security that in the event of falling for a scam, they will not have access to all your money since in this type of card you will only add the money that you wish to consume.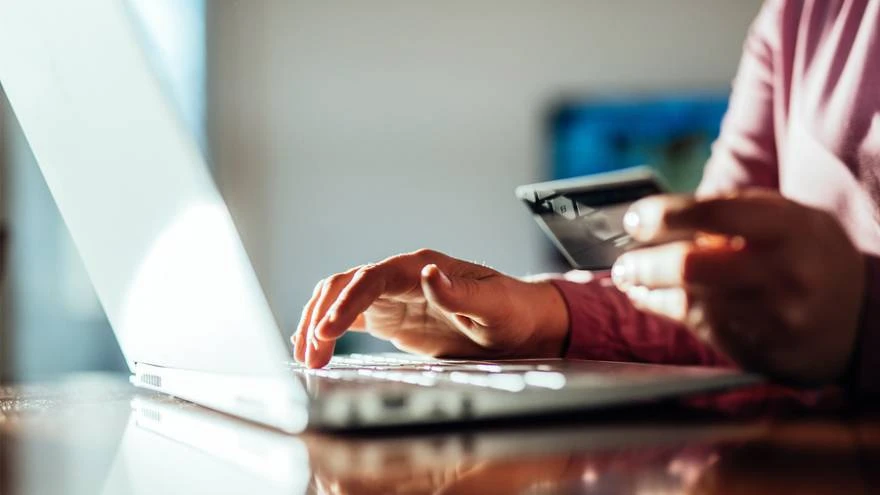 What do they consist of? cards to buy online?
These cards are about reloadable cards to buy online. They offer security when buying online and at the same time allow you to have greater control over your expenses.
Due to the insecurity surrounding the online shopping and the possibility of your credentials being stolenor personal data, many users decide to opt for make your purchases online with a specific card for it.
These cards are the best option if we want security when making payments and not having to give up making purchases online, since they are not associated with your bank account and you can even recharge only the money for your purchase.
Types cards to buy online
Currently almost all banks offer reloadable cards to buy online for free, although independent entities such as Term, Fazil Neobank, Verse or Revolut are also a good option.
To choose the best prepaid card for your online purchases, you must pay attention to the costs involved in signing up for each of them and what other advantages it can offer you compared to other cards.
There are many types of prepaid cards to buy online and make payments without fear of being scammed. Here are some of them and their main features:
Fazil Neobank card
Fee-free wallet card
100% digital and free
Cashback on purchases
no payroll
Fee-free transfers
Personal link to send or receive money
Sustainable and committed to the environment
BBVA Virtual Card:
No issuance or maintenance fees
You need to have a previously opened account
You must make a minimum recharge card of €6
Term Debit Card:
Free
It is associated with Free online account
Cashback on purchases
Rebellion Pay Card
virtual and physical
Free
Free withdrawals 4 times/month
Currency exchange without commissions
revolt
Verse Card
Free Prepaid Card
2 free withdrawals per month
Currency exchange
Prepaid Post Card
Prepaid card
€6 issuance cost
Online/Offices
Main advantages of reloadable cards to buy online for free
All these benefits are related to the operation of this type of cards, as follows:
Security: The main advantage of acquiring these online cards is security. This is because you have a limited budget and no direct access to your savings, they allow you to shop more safely and avoid any worries you may have.
Control over your expenses: as it is not a credit card, you can only use the funds available in your account. This will prevent you from receiving unexpected payments on your credit card at the beginning of the month and give you more control over your savings.
Easy to use: It works exactly like a credit card, so if you buy one, you don't have to learn anything new or complicated to make a purchase.
If you want to learn more about how to get a card to make purchases onlineWe recommend you see the post about free prepaid card!