Types of entrepreneurship
Anyone interested in innovation, the search for new business models and understanding the characteristics of entrepreneurial types will have an easier time and will help them unleash their creativity.
Anyone who detects a business opportunity and decides to achieve it, regardless of their resources, is an entrepreneur. This is due to their ability to create, shape their ideas, generate a good or service, take risks and achieve goals.
We can talk about someone who opens their first online clothing brand or a professional who is just starting out. Not everyone pursues the same objectives, since there are several types of businesses and therefore different types of entrepreneurship.
The type of business has a significant impact on the marketing and sales strategy of each venture, so it is important to have a clear idea of how to categorize it.
Types of ventures
small business entrepreneurship
In these cases, the owner is the person who manages the organization and may have several employees under his command.
They are businesses that we can see in the streets of the city or main streets, and their owners make little profit. They are considered successful if they manage to maintain the basic needs of the family.
two.
scalable enterprise
Their purpose is not just to make enough money to pay their owners. His vision is to achieve high levels of growth through innovation and strategy.
A technology business related to the development of software and electronic devices is a good example of a company that focuses on the concept of scalability.
Big enterprises
These are companies in constant innovation with their services in order to maintain their status in the market and continue to grow.
An example could be Google, which develops services with the help of advanced technology, or CocaCola.
social entrepreneurship
In these, the main objective is not to make money or capture market share. It's about making an impact in the world.
They are usually non-profit companies focused on areas such as education, human rights, human development, health or the environment.
The entrepreneurial spirit of any type of venture, and each different type of entrepreneur, requires responsibility, commitment, passion, vision, discipline, confidence, and most importantly, focus and persistence.
We can also distinguish different types of entrepreneurship according to the degree of innovation.
innovative entrepreneurship
When a business relies on research and development to create innovative products or services, it can be classified as a new business.
These are the factors that have the most impact when faced with a problem or market need.
One of its main characteristics is that when innovative ideas arise, a lot of capital is required to develop the entire research process and then launch the business model.
opportunistic business
They address a specific need at a specific time with a business proposal designed specifically for that opportunity.
They require a great vision on the part of the entrepreneur to be able to execute a good business model that adapts to the market.
Incubator ventures
Unlike all previous ideas, these ideas took a long time to develop, with the goal of satisfying repeated needs in a niche market.
Large companies use idea incubators to generate enough data to ensure that their businesses can deliver results.
They are also run by organizations that own market share and are used to keep up with trends.
commercial mirror
This type of business does not innovate, they only focus on selling what is already on the market.
A very simple example could be franchising, where an investor or entrepreneur creates nothing more than buying a license or "brand" with a business model that can be adapted from head to toe elsewhere.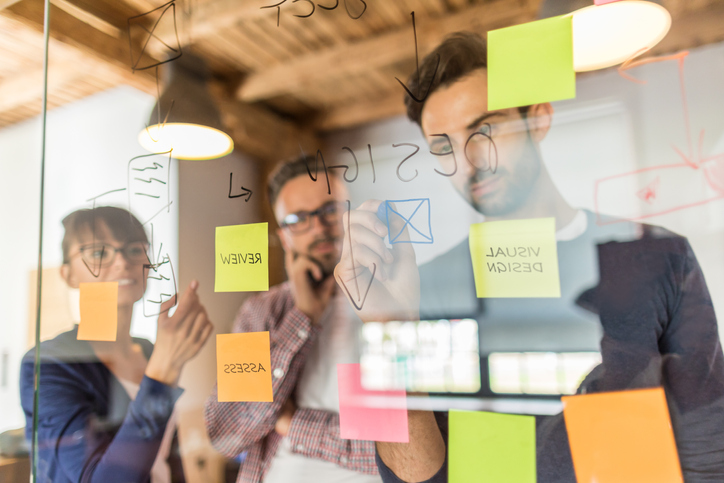 What types of entrepreneurs are there?
Depending on the personality and interests, the types of entrepreneurs can be the following:
The 11 best-known types of entrepreneurs are:
passionate entrepreneur
innovative entrepreneur
visionary entrepreneur
investor entrepreneur
multientrepreneur
academic entrepreneur
social entrepreneur
Entrepreneur by necessity
specialist entrepreneur
entrepreneur entrepreneur
Accidental Entrepreneur
And now that you know all the types of entrepreneurs, it's your turn to do an in-depth analysis and discover which one you are.
In addition, we recommend you read this other post about the prepaid card without bank account to know all its benefits.